Alongside with Fraser and Y.CO now there is another astonishing yacht that is for sale is Cinderella IV.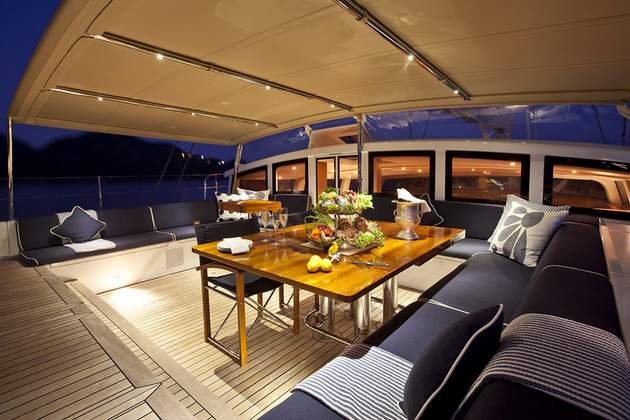 The 39 Meters long one of the fastest sailing yacht changed the mind of central agencies that are responsible for sale of the yacht. And now the Cinderella IV is jointly listed for sale, others yacht in sale Cinderella are Y.CO and Fraser Yachts.
Cinderella IV is the creation super yacht Vitters from Dutch Bill Tripp. After meticulously designed by duo this yacht was delivered in 2009 for sailing performance. Though, this yacht is best for carter but it was designed exclusively for sailing performance. It is also capable of giving good turn speed when sailed in open water. Performance in sailing was heart of designing for this yacht, yet the cruising sloop provided is good for carter too. In all, it is a dynamic yacht with lifting keel, traditional approach toward weight control, amazing light interior.
Cinderella IV is presently presented in Mallorca and waiting for its buyer. Features of Cinderella IV that can attract any buyer is its lightweight, the interior of the yacht is graceful all made of fine woods that include cherry, anigre and mahogany that give it firmness with elegance. The wood detailing is tuned with neutral upholstery. The yacht has staterooms, four in number and all of them are equal in size. It comprises of one master suite, a twin and two double cabins. The space is enough to accommodate eight people. The crew area in yacht is spacious too with large gallery, mess and cabins.
It has two cockpits, one cockpit goes down to crew quarter and the second is for guests. The cockpit of guests can be enclosed from three sides. As far as the speed is concerned, then single MAN 444 HP diesel engines present in yacht gives decent speed to the yacht.