Monohulls are returning to the game after the flirt with multihulls for long. The World Match Racing Tour, which was launched at the start of the new millennium, was the launch pad for America's Cup. However, due to lack of financial support and scheduling concerns, the tour has been having issues.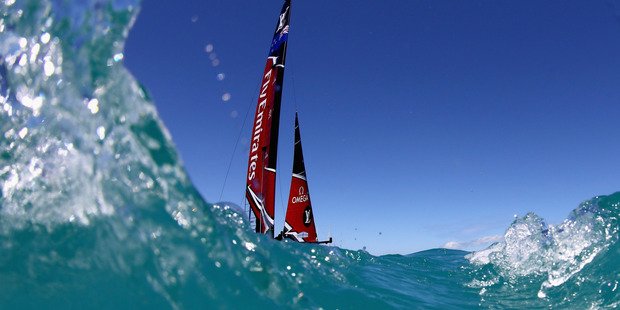 A Swedish coy Aston Harald AB took over the tour after America's Cup went multihull. Aston wanted to use the tour as a means to market their ne-design M32 catamarans so they made the switch in all the events to multihulls.
Since the tour also had the rights to organize Match Racing Championships, monohulls gradually became a thing of the past. The tour relies on private investment, aside the host and commercial fees. The tour is facing scheduling and financial issues, with details of the 2018 season yet to be confirmed.
With the comeback of monohulls in America's Cup, the international Match Race Super League is increasingly popular. The international community has missed monohulls and the competition in its second year is doing well. Within a year, the number of regattas and participating team has grown over 100 per cent. Four continents are involved and there could even be a fifth this campaign, with Africa in negotiations. The organizers are hoping to build on the brand and get World Sailing award.
The 2018 campaign is set to begin in Brazil at the Porto Alegre Match Cup on March 23 to 25. Other scheduled regattas include Portugal, Argentina, Chile, Poland (2), Germany, Finland, Montenegro, France, Estonia, New Caledonia, USA (2), Singapore, New Zealand and Bahrain, which will run from March to December 2018.
In the international front, monohulls would continue to sell very well as multihulls are expensive and a huge number of sailors employ monohulls. The Match Super League stands to benefit with a return to monohulls for the World title.